Paper Cup Packing Machine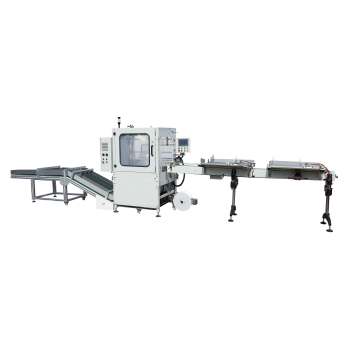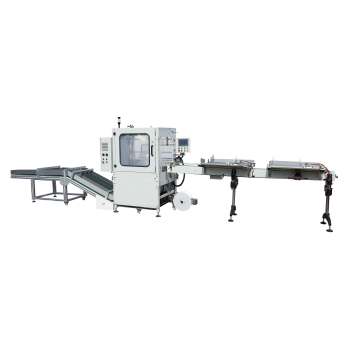 | | |
| --- | --- |
| Categories | Paper Cup Forming Machine |
| Brand | WITY |
| Update Time | 2022/5/21 |
Paper Cup Packing Machine
Description
The Automatic cup (Bowl) packing machine has solved the problem of dust or fingerprint contamination risk during work, which is a common problem to labor work. The machine features of automatic counting, automatic film feeding, air hole punching, mark tracking, etc. That could be coupled in-line with forming machine, alongside code jet-printer and labeling machine. Significantly saves labor cost, and package material waste as well, that makes stunning package appearance.  Essential equipment for cup factory with no questioning.  
Features
1) Significantly saves packaging film waste over pre-made bags.
2) Eliminates the risk of dust and fingerprint pollution, which is common problem of manual work.
3) The Packager is controlled by PLC and HMI. Easy to operate with quick, easy changeover.
4) Film sealing: Reasonable mechanical structure and pneumatic execution make the packing bag incision smooth with high speed.
5) Adopts Schneider servo motor to feed demand film automatically.
6) The packager can be connected with plastic cup machine or printing machine.
7) Hole punch device.