Paper Cup Flaws Inspection Machine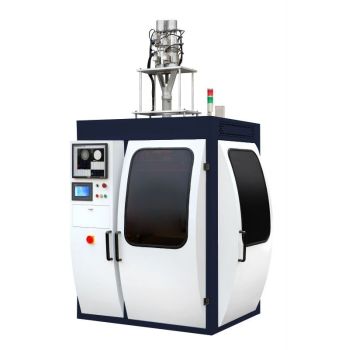 | | |
| --- | --- |
| Categories | Paper Cup Forming Machine |
| Brand | WITY |
| Model | WBC-200 |
| Update Time | June 4,2023 |
Description
This is an intelligent specific equipment to inspect various flaws might get during the process of cup forming. The flaw inspection includes, Cup mouth inspection for measurement, unfolding, stain, broken, unwelded, punched, Cup bottom inspection for measurement, unwelded, broken, stain, punched, drop down, crescent bottom and yellow adhesive.
Features
1) The machine is composed of advanced image visual technology, advanced image processing technology and advanced real time monitoring technology, which ensure the inspection job in an efficient and accurate way.
2) The intelligent inspection greatly saved the labor, makes the production more efficient. And this is great help to the following production.
3) This machine is at fast speed, and there is the optional feasible connecting joint which is able to connect to 2 sets of high speed cup machines or 3 sets of middle speed cup machines or 4 sets of low speed cup machines.
Item

Specification

Inspection Item

Cup mouth inspection for measurement, unfolding, stain, broken, unwelded, punched. 

Cup bottom inspection for measurement, unwelded, broken, stain, punched, dropdown, crescent bottom, yellow adhesive. 

Inspection Tolerance

<0.5%

Speed

<10800 pcs/hr

Inspection Rate FPY

>99%

Sorting rate <99.9%  0.6 mm < Black spot <1.0 mm

Missing rate <0.5% Spot <0.5 mm

Sorting rate <99.9% Mouth ovality >0.5 mm

Missing rate <0.5% Top mouth ovality >0.5 mm

Application scale

Water Cup, Drink Cup, Milk / Tea Cup and Instant Noodle Cup

Vision Technology

Image vision Inspection Technology

Image Processing

Matching location

Automatic search for inspection area

Related size inspection

Comparison standard templet image with setting parameter

No. 

Inspection Specification (mm)

Inspection Item

Remark

Top Dia.

Bottom Dia

Height

Angle

1

100-400

60-120

<120

<12

Top mouth Inspection

Those with Height >120, Angel <10, need No. 1 or 2 with 3 for two station cup Rim Inspection

2

50-100

40-60

50-120

<10

3

50-70

35-40

40-115

<8

Model

WBC-180

Total Power

3.7 kw

Electric Supply

380v / 3ph / 50hz

Weight

1800 kg

Machine Size

1600 x 1500 x 2000 mm

Package Case

1700 x 1650 x 2150 mm

Available inline to couple

Two sets of Middle Speed / High Speed Cup Forming Machine

or, Three sets of Low Speed Cup Forming Machine

or, Four sets of Low Speed Machine